It's hard to get a simple answer out of Maureen McLane. Mostly it seems like there aren't any—and that's the way she likes it. A poet and professor at New York University since 2008, McLane, PhD'97, inhabits the in-between: the hybrid spaces that mix poetry and prose, past and present, lyric and narrative, the cosmic and the terrestrial. McLane's poetry is infused with her literary scholarship (much, but not all of it, on the romantics), and her essays are infused with poetry. There is an echo of formalism in her free verse. And her formal poems sometimes seem ready to break free from their harnesses.
Perhaps the book most emblematic of McLane's work as a whole is a 2012 collection of autobiographical essays called My Poets (Farrar, Straus and Giroux). A finalist for a National Book Critics Circle Award, My Poets is disarming, luminous, and piercing; it feels at once experimental and old fashioned. Interspersing her own prose with lines from poets canonical and contemporary—Shelley, Wordsworth, Dickinson, Bishop, Louise Glück, Fanny Howe, Frederick Seidel, Anne Carson—My Poets stitches together memoir and poetic criticism, charting McLane's reading life from young adulthood onward as it coincided with her private life: friends made and lost, a marriage that fell apart, new romance, college, graduate school, adulthood.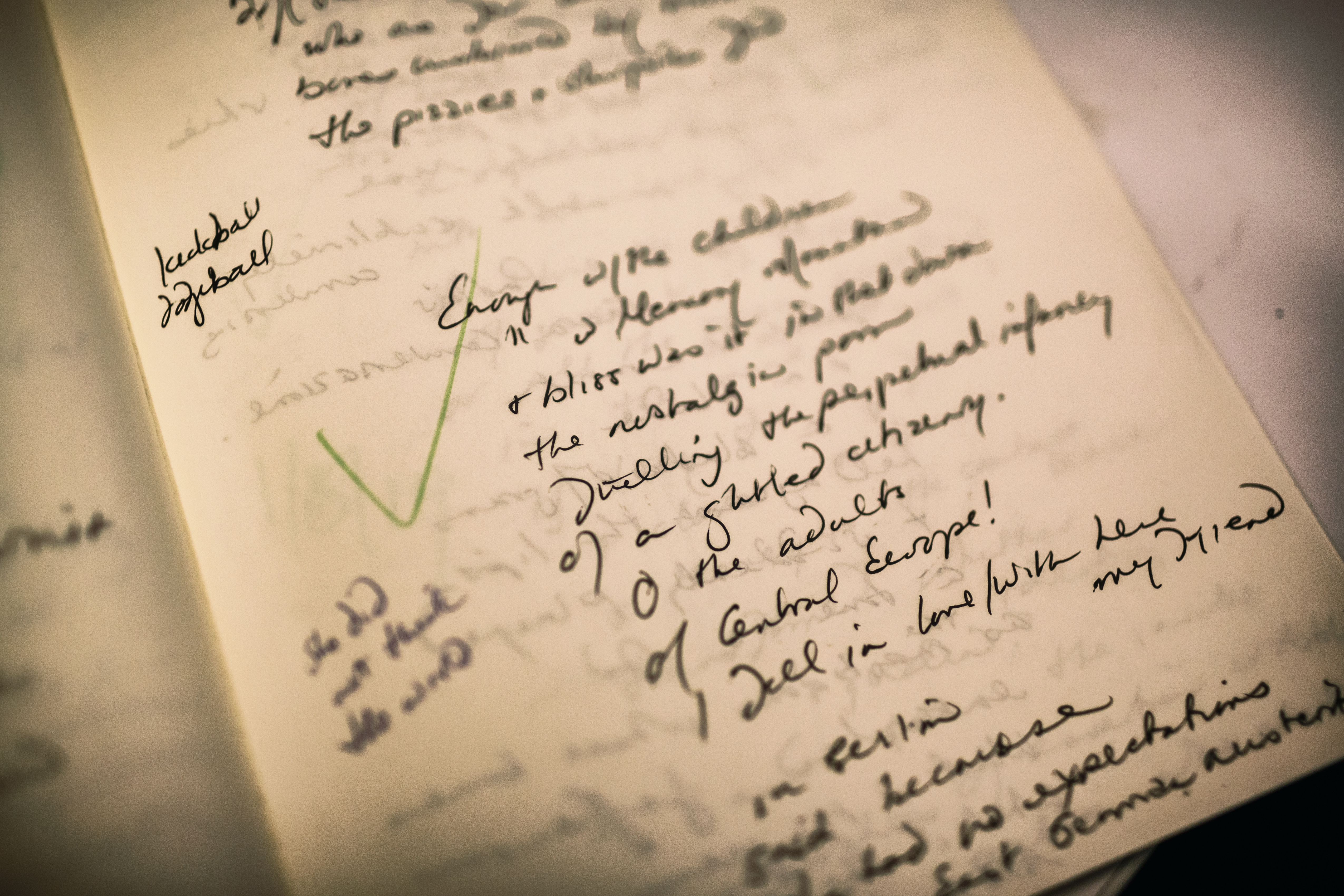 Tucked between chapters are two centos, poems made up entirely of lines borrowed from other poems; the centos offer their own summations of an intermingled life and library. An abecedary midway through the book presents a songlike alphabetical catalog of what she calls "My Translated," works in translation that have been meaningful and important to her: Seamus Heaney's Beowulf, Dorothy Sayers's Dante, David Grene's Sophocles, David Hinton's Wang Wei. Explaining how My Poets came together, McLane returns to the idea of the hybrid: she's always been interested, she says, in writing that disrupts traditional concepts of genre. "I was thinking about poets who have mattered a lot to me and when and how they came into my life, and that snowballed."  
McLane grew up in a middle-class suburb of Syracuse, New York, the oldest of three children in a house full of books and music. "It was a very church-home-school kind of life," she says. "Which had its pleasures and securities and also its limitations." McLane took piano lessons and played the organ ("very badly," she claims) at two churches; she sang in community and school choral groups and still sings. She went to Harvard for college, where she studied poetry with the famous critic Helen Vendler and earned a Rhodes Scholarship to Oxford. In the early 1990s she came to the University of Chicago to study English and American literature and wrote a dissertation that became her first scholarly book: Romanticism and the Human Sciences: Poetry, Population, and the Discourse of the Species (Cambridge University Press, 2000). In graduate school and afterward, she wrote book reviews for the Chicago Tribune and later the Boston Review and the New York Times.
After nearly ten years as a teaching fellow and lecturer at Harvard, McLane joined the English Department at NYU, where she teaches poetry and romantic literature to undergraduates and leads graduate students through their "boot camp" seminar on literary studies. In 2008 she published Balladeering, Minstrelsy, and the Making of British Romantic Poetry (Cambridge). She spent early 2014 on a London sabbatical with NYU classicist Laura Slatkin, with whom she is working on a new book. Tentatively titled "British Romantic Homer," it will examine how Homer's poetry was received in eighteenth- and early nineteenth-century England and Scotland. "Was he a national poet?" McLane asks. "Was he an illiterate bard?" Romantic poets' conceptions of Homer, she says, illuminate their thinking about the poetry of their own period as well as their ideas about ancient poetry.
Somewhere along the way, McLane herself became a poet. If you ask her when and how, the answer is complicated.  "Keats says a poet is the most unpoetical thing in existence, and I think that's a useful thing to sit with," McLane says. "I could say that I always felt that I reverberated in a certain way to language and rhythm, and that was for me and probably for a lot of people the necessary predisposition to becoming a poet." She wrote poems as an adolescent, but even before then she was composing, experimenting, putting one word next to another.
On the other hand, even now—with her third book of poems, This Blue (Farrar, Straus and Giroux), in bookstores as of April 2014—she resists the label of poet. Some people have ready answers for when they crossed that threshold and became poets, fully realized, full stop. She could too, she says, but she believes that's not how poetry writing works. Instead, she says, even after one becomes a poet, "it's always a horizon, an always receding horizon."
Over the years, McLane's poetry writing has crystallized into a process that's "messy," she says, but more or less systematic. "I acquire poems like the British acquired an empire, in a fit of unconsciousness," she jokes. McLane keeps a series of notebooks, in which she records stray thoughts and images, snatches of overheard conversations, quotes from her reading, lists of books read or to be read, and the beginnings of lines and stanzas. After a notebook has gestated for a few months, she returns to it, to mine out the shards of what will become a poem.
All three of her poetry collections were written this way. The most recent, This Blue, meditates often on the idea of time and finitude, and on a world that remains ancient even as it's made new, forever broken and also full of fresh possibilities. Poetry itself is a bit like that: proliferating in unexpected directions but always rooted to the same source, new poems perpetually in conversation with the poetry that came before, like the British romantics deciphering Homer. As she writes in "A Situation," the poem that opens This Blue,
Take it up Old Adam—
every day the world exists
to be named.
PHOTOGRAPHY BY JASON SMITH
Published: Spring 2014
---